Marmion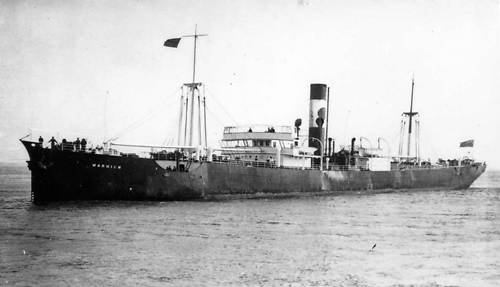 Names and owners
| | | | |
| --- | --- | --- | --- |
| 1912 | Marmion | Pyman S.S. Co. Ltd. | |
Fate
The West Hartlepool-owned steamship Marmion was torpedoed and sunk by the German submarine U-93 off north-west Spain on August 26th, 1917. The ship was on voyage from New York to Bordeaux, with general cargo.
Seventeen crew were lost including one from the Hartlepools:
Robert Corbett.
The other crew lost were:
Abde Hasan; Ali Muhammad; Buchell, W.; Carbaltlo, A.; Cooke, Henry; Davies, Thomas Hector; Ghulam Muhammad; Gosling, William George; Hasan Liaqat; Jamal Ali; Kemp, William; Merriman, Joseph William; Muhammad Ali; Prendergast, Maurice William; Stuart, Robert William; Young, James Reginald Bullen.
Related items :