Dulcie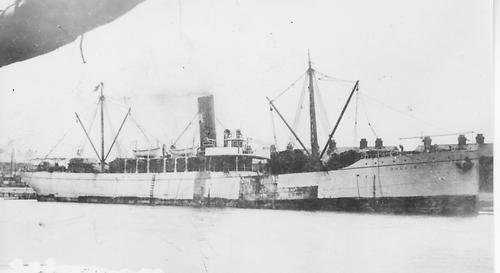 Names and owners
| | | | |
| --- | --- | --- | --- |
| 1900 | Dulcie | Hans C. Nielsen & Co. | |
Fate
Torpedoed and sunk by the German submarine UB-13 (Walter Gustav Becker), 6 miles east of Aldeburgh, on June 19th, 1915.
The Dulcie was proceeding at 8 knots off Orford Ness Suffolk. At 7.30am a violent explosion in the forward end of stokehold occurred, the ship lists to port and finally disappears at 9.45am. One Fireman was killed (54-year old Peter Johnson) and the remaining crew were picked up by the steamer Shoreham and landed at Yarmouth.
The ship was on a voyage from Dunston to Havre with a cargo of 3,000 tons of coal.
Related items :